First and second Graduation ceremony
In pursuit of its goals in (education, empowerment and rehabilitation) Tastakel organization held its annual conference for 2020 in Gaziantep Which included the graduation of a batch of women participating from inside and outside Syria In the "conflict resolution" program In cooperation with Mason University
Third and forth Graduation ceremony
Graduation ceremony of batch 3-4 from Tastakel organization in the centers of Rehanieh, Antakya and Gaziantep #Tastakel See less
Fifth Graduation ceremony
Stabilization Support Unit Change Makers Syrian &Turkish Women Forum in Hatay Sourityat Across Border Freedom Jasmin Bareeq Education & Development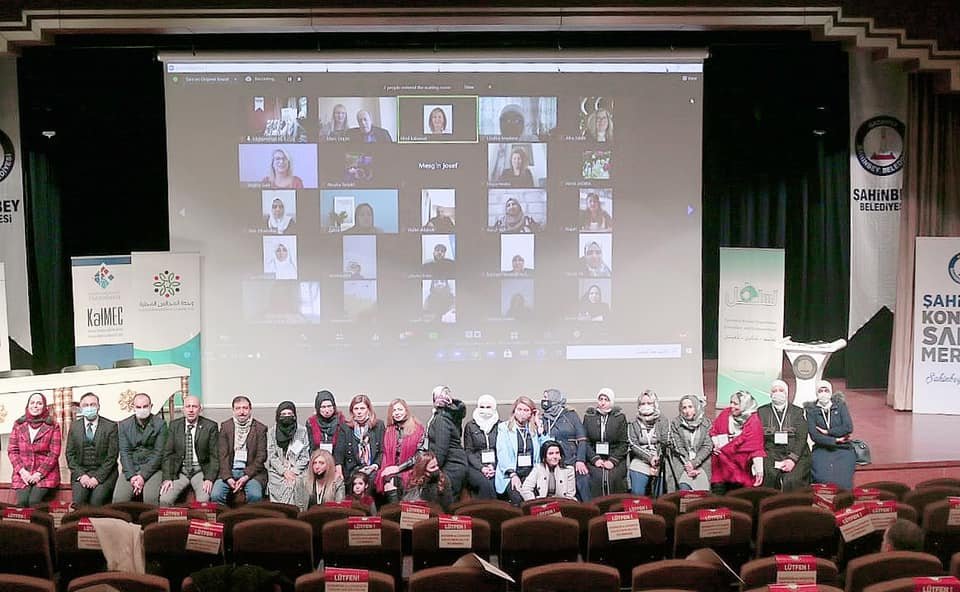 Sixth Graduation ceremony in Gazientep
Fifth Graduation ceremony in Azaz
The graduation ceremony of the seventh and eighth batch students in the Turkish state of Gaziantep
The TASTAKEL Organization held a graduation ceremony for a batch of its female and male students as part of the Conflict Resolution program supported by George Mason University on July 28, 2022, in Gaziantep, Turkey. The event was attended by a representative from the Turkish government, Yavuz Özdemir, and Professor Murat Aslan, the educational advisor for Tasteqal and George Mason University from Zaim University in Istanbul.
We had hoped to have our trainees with us in person, but we will be with them soon, God willing.
Congratulations to all the graduates!
(Note: The names Yavuz Özdemir, George Mason University, TASTAKEL, and Zaim University have been transliterated based on their pronunciation in English. Please ensure to verify the correct spellings in the original language.)
The graduation ceremony of the tenth and eleventh levels took place at the Gaziantep and Azaz centers, along with the first and second levels (Advanced Class).
Organization held a graduation ceremony for its tenth and eleventh cohorts from the first level, as well as the first and second cohorts from the advanced level of its Conflict Resolution Program, supported by #George_Mason_University. The event took place on June 22nd via Zoom with the presence of the George Mason administration team, represented by Dr. Mark Coben the Head of the CRDS Department, Professor Murat Aslan advisor to Hasan Kalyoncu University, Professor Patrice Brodeur from the University of Montreal, Ambassador Maryam Sharben, a member of the Tastakel Board of Directors, and Professor Larry Chester Public Relations Advisor at the University of Toronto, along with several trainers and lecturers from Tastakel organization.
You can find more information about the event at this link: [https://tastakel.org/an-education-towards-a-brilliant-future-for-syrians/ ]
On behalf of the TASTAKEL family, we extend our congratulations to our students and wish them a bright and continued success in the future. Celebrate your achievements with pride, and never forget that we are proud of you and believe in your abilities for the future of Syria.